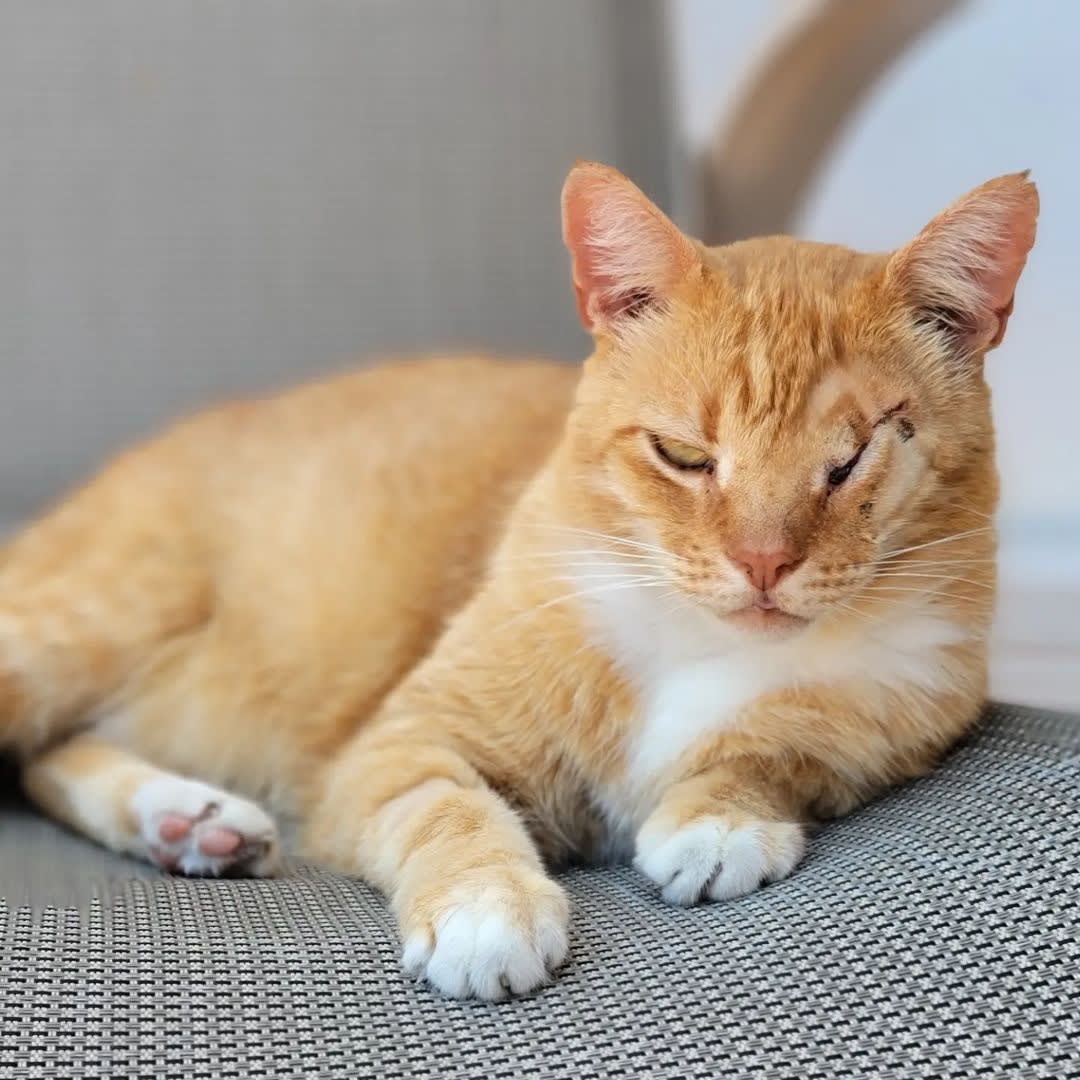 Meet Fred, a really cool laid-back cat that loves to hang out and enjoy the sun.
Fred was rescued from a home listed for sale by Alice and me. The owner was moving to a facility that did not allow pets and there were no family members that lived nearby that could keep him. A kind neighbor was feeding him and caring for him for a little while, but that was only temporary. As pet lovers, we knew we had to find him a permanent home. We found a loving family in my neighborhood that wanted to adopt him.
Things were turning around for Fred. He had a new place to live and a family giving him lots of attention and love. However, the new owners were concerned about a lump in his eye. After a trip to the vet, they discovered it was a rare cancerous growth on his eyelid. Fred was going to need surgery to remove cancer and his eye. The family made him his own Instagram page and started a go-fund page to help with the surgery. They worked with a friend and an amazing organization,
beyond nine rescue
who arranged to get the cost of the surgery reduced.
I am happy to report the surgery went well and Fred is doing just fine. You can check out Fred living his best life
@just_fred_29
.
Thank you to this wonderful family!