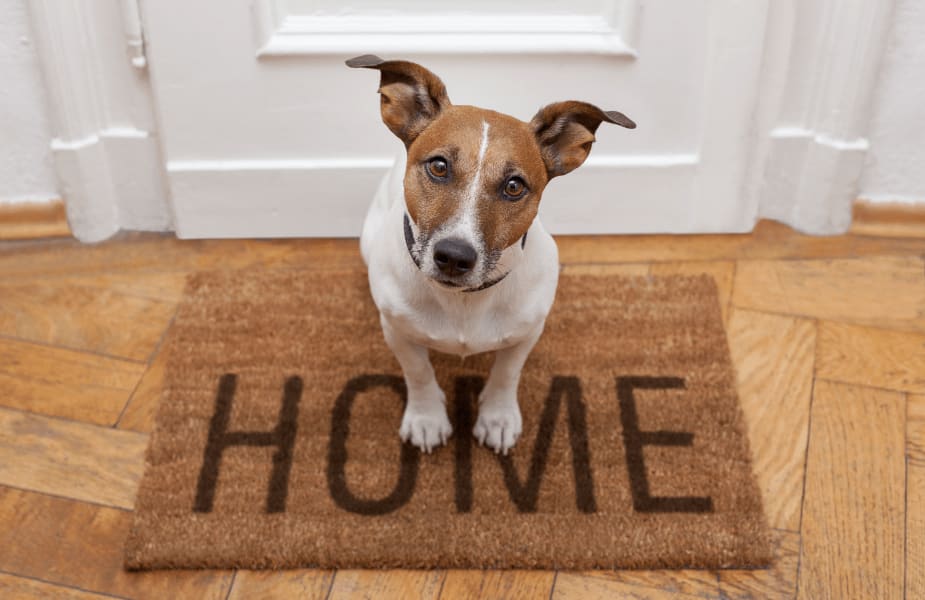 For most people, there comes a time when downsizing makes sense. According to a
recent survey
, approximately 70% of American households have pets. As pet-owning families make the transition to another residence or purge their junk, they need to make sure their animal members are safe and comfortable. Here are some tips from real estate pro-Valerie Harvey on completing the process in a manner that keeps our non-human friends happy and calm.
Restrict Space
Your dog or cat may be accustomed to having lots of space in which to roam. Prepare your four-legged friends for less freedom of movement by limiting their access to large rooms. Start gradually by closing doors to areas where they've grown accustomed to running around. In the days leading up to the move, put your animal in an
adjustable pet pen
for increasingly long stretches. By doing this, the transition to a smaller home will ultimately be easier.
Reduce Stress
Pets often experience stress when there are strangers around. Whether you have movers entering your home or a
professional declutterer
, you want your creature to feel zen. Facilitate this situation by sticking to consistent routines, especially with cats. Leave for work and return home at the same time every day. Play
calming
music
while you're gone, or stream a YouTube channel that's designed to keep your fur baby satisfied.
Stress in birds
can be reduced in various ways, including putting toys and puzzles in your avian buddy's cage. In more extreme situations, contact a behavioral specialist.
Prepare To Sell
Perform as many
fixes
as possible before listing your home. The more you do, the better the offer you'll get. Repaint walls, oil door hinges, and clean gutters. The latter is vital, as debris creates clogs that can lead to other problems, such as roof mold. Gutter cleaning professionals have special tools and the knowledge necessary for thoroughly and safely sweeping roofs. These experts will also alert you to problems that require major fixes or a complete gutter replacement. Such projects can be time-consuming. Therefore, search online for "
gutters cleaned near me
" and find a specialist to perform an examination well in advance of your move. On average, gutter cleanings cost between $106 and $167. Jobs that are especially large cost as much as $350.
House Hunt Mindfully
When looking for a new home, have your pet's needs in mind. Before settling on a new address, confirm that the place you want to live will be welcoming, as many older condos forbid creatures of any kind unless they are
emotional support animals
. Consider
houses with hardwood floors
. They're easier to clean than carpeting, and you'll have a smoother time sweeping up fur.
All types of animals need space. If your home does not have a sizable backyard, make sure it has a public park within walking distance. Also, make sure there's a reputable veterinarian and a top-notch boarding facility nearby. Mention these desires to a
pet-friendly real estate agent
to maximize your odds of finding homes suitable for Mittens and Fido. Finally, hire a
pet transportation service
to make the transition in cars and other vehicles as smooth as possible for pets with anxiety.
Your pet's well-being is a vital concern when you're making life changes. Whether you're moving to a new state, hopping to another part of town, or simply tossing unwanted clutter, carefully attend to your animal's welfare. And if you're searching for the perfect property for you and your pet in the Fort Lauderdale area, be sure to
contact Valerie Harvey
!
(305)
588-8000